Wednesday was a beautiful day out so decided good day to take my new bike out, dang I can say this you certainly don't just jump on bike first time and ride the whole trail I rode the uphill incline not too bad but it was slight grade had to stop twice to rest my legs and only made one mile as I still had to ride back to truck and at that point my legs felt like rubber, trip back was much better as I could coast some and rest my legs made it back to truck without stopping I have a lot of conditioning to do but I am determined as I really enjoy riding.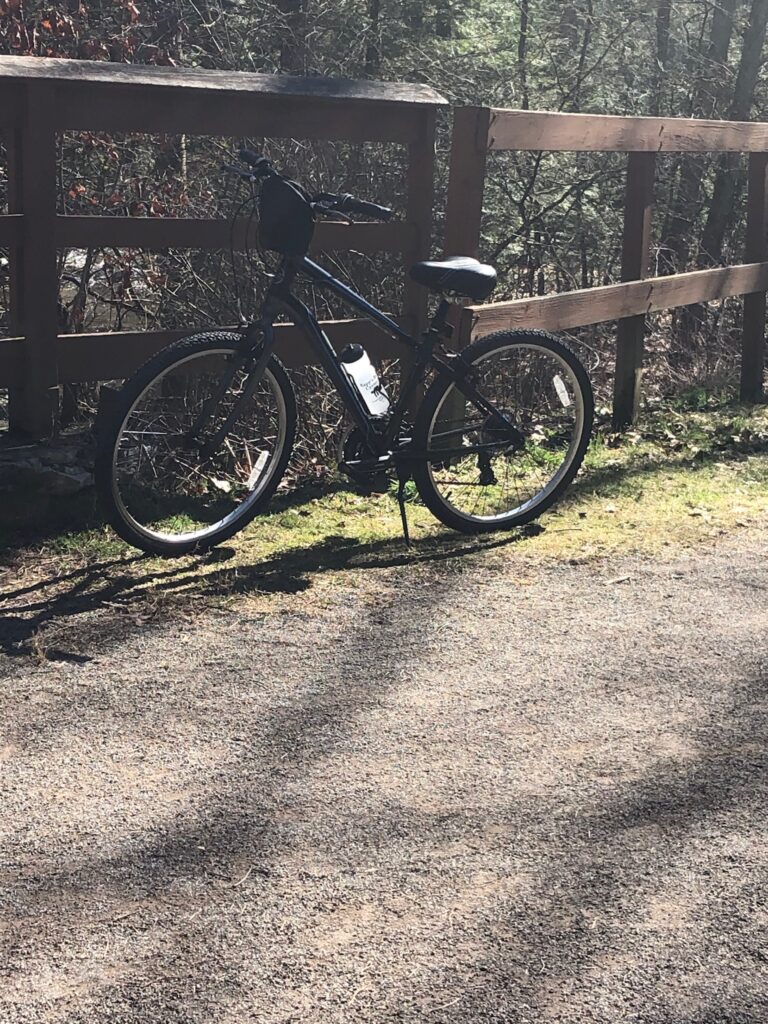 It was a fun day though then Thursday I did my walking trail got my 4 miles I just want to keep up the exercise as I build up my leg muscles for the bike.

the governor here in PA added several more county's to the stay at home order I guess it is a good thing I am still good on food although I needed water I have a cooler that takes 5 gallon jugs and when the panic buying started Lowe's was totally out for a while I went today and they were all stocked up so I bought 2 jugs I drink a lot of water.
Thanks Steve for fixing photos I enjoy adding them